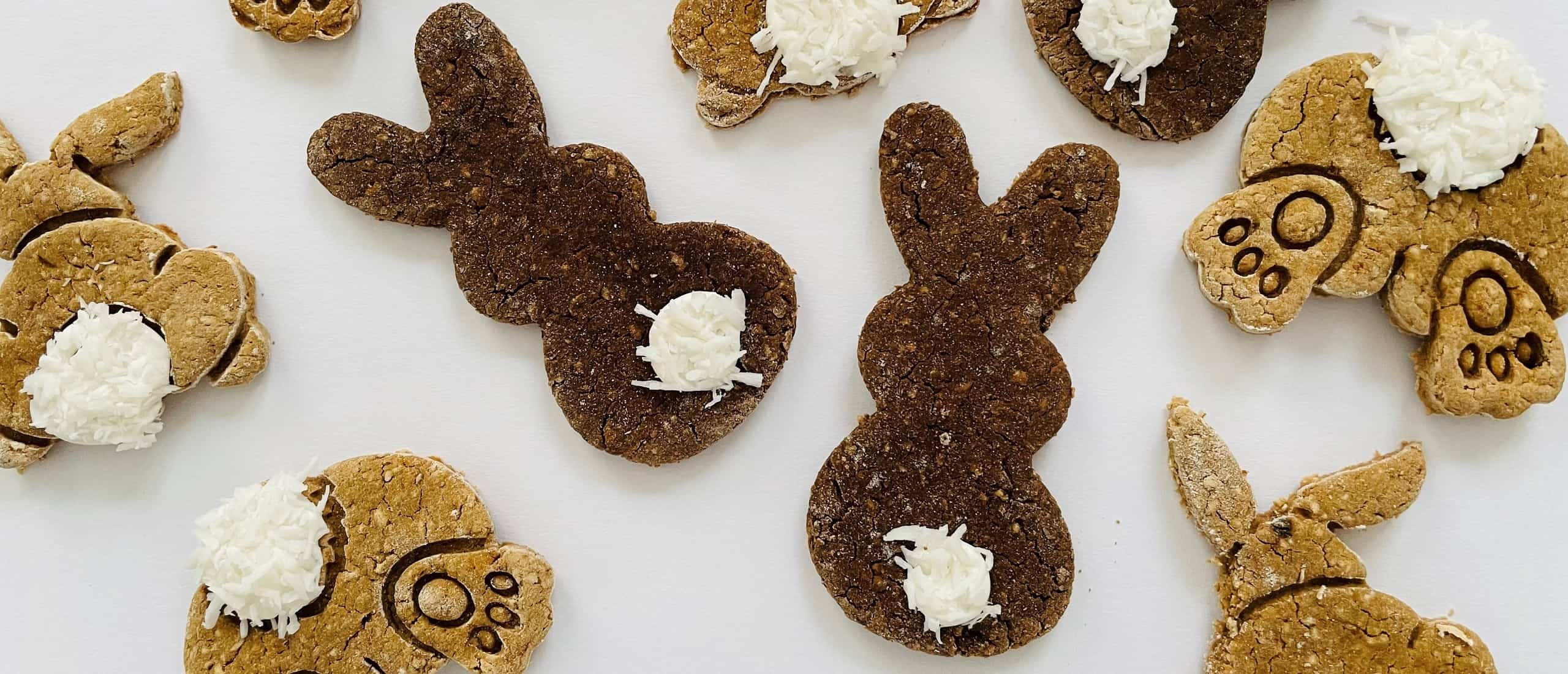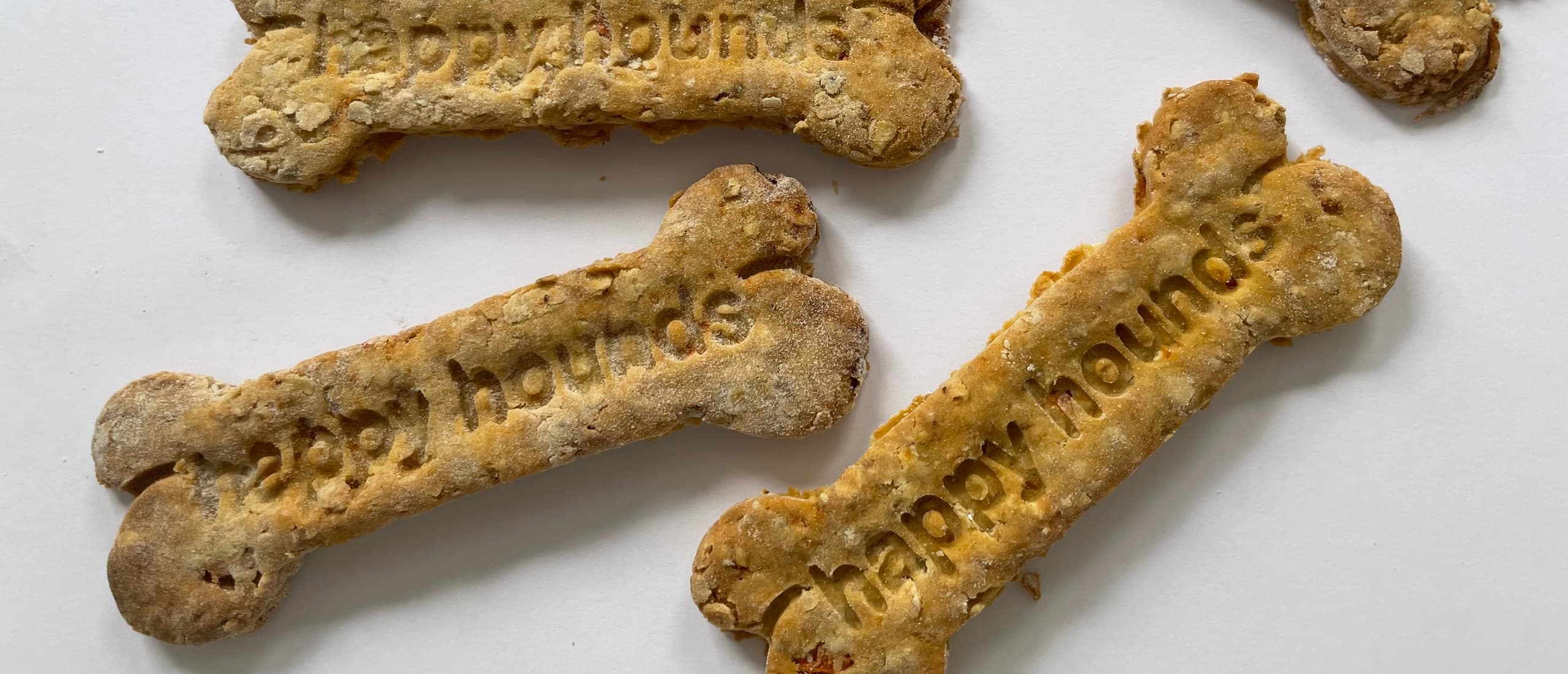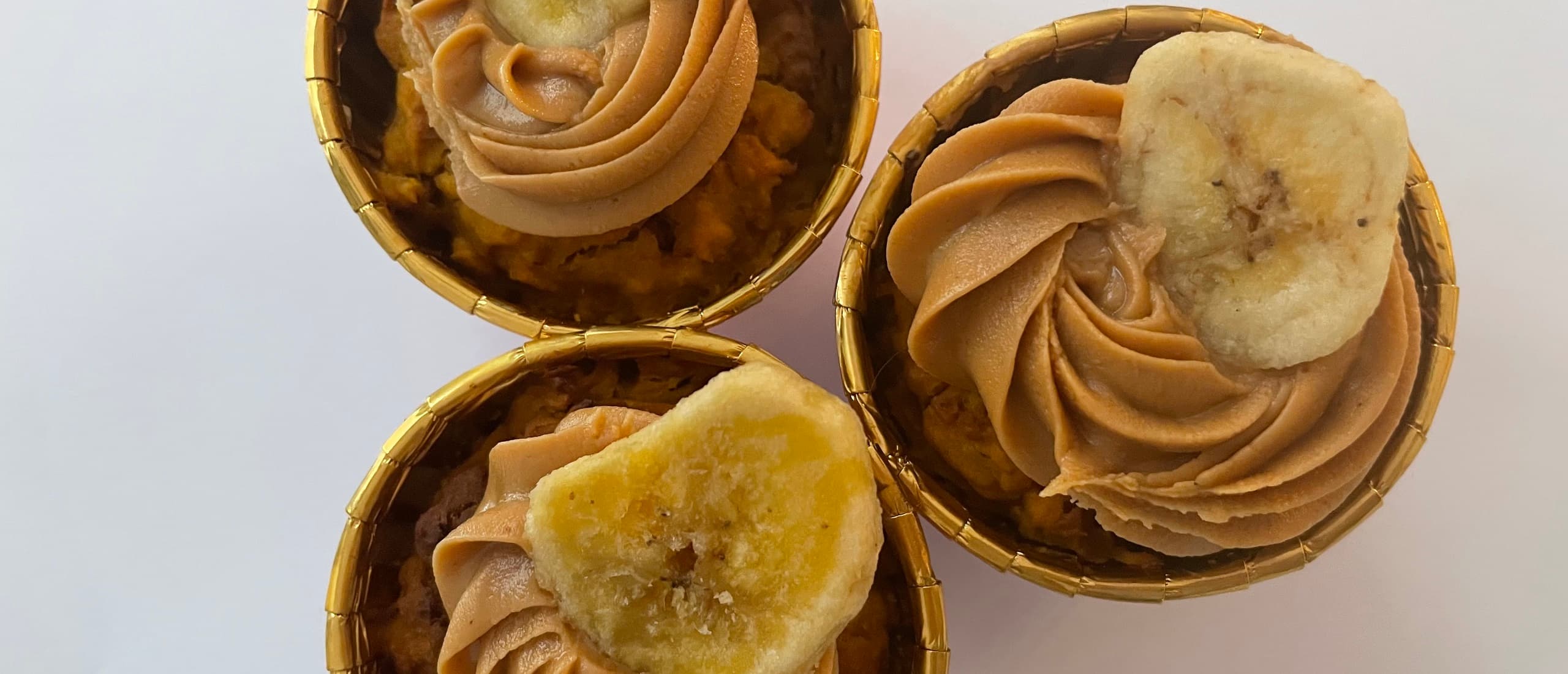 Woof! Nice to meet you!
We are a family dog bakery based in Gent, Belgium, offering a range of unique and healthy baked products that has their best interest and wellbeing at heart. We know that any dog eating a Happy Hound's treat is eating healthy treats and when combined with a balanced diet and exercise should benefit from a happy and healthy life.
Shop with confidence at Happy Hounds Bakery to find some amazing goodies for your pets today.
Shop Our Range Of Tasty Dog Treats
Only natural human-grade ingredients
All our treats are gluten-free
Organic and GMO-free
No added salt, sugar, artificial colourings or preservatives or flavourings
Freshly made and baked to order
Natural Dog Treats Full of Tail Wagging Flavour
We understand how important it is for you to know what goes into your pet food. That's why we're proud to offer pet-parents a great range of top-quality, human-grade ingredients with no compromise on taste. Our baked dog cakes and dog biscuits are pet-safe and free from any artificial additives, flavourings, colourings or preservatives. Our ingredients are all organically sourced, gluten-free, low in fat and are not only nutritious and healthy but mouth-wateringly tasty and low in common canine allergens.
Looking for a dog birthday cake? We have the ultimate guilt-free way to celebrate your pooch's big day – after all, they're part of the family, they deserve the very best too.
Train, Pamper and Treat –for Good Boys and Girls!
Our lovingly handmade treats and baked goods can be used to celebrate their birthday, train your dog, supplement their regular diet or pop one into a snack-filled toy for the ultimate boredom buster. If you're looking to discover a unique way to pamper your pet with tasty, organic dog treats then Happy Hounds Bakery has something special to spoil any dog, big or small.
All our treats are quality and taste-tested by our own pets to ensure they meet the highest standards; a job they take very seriously.